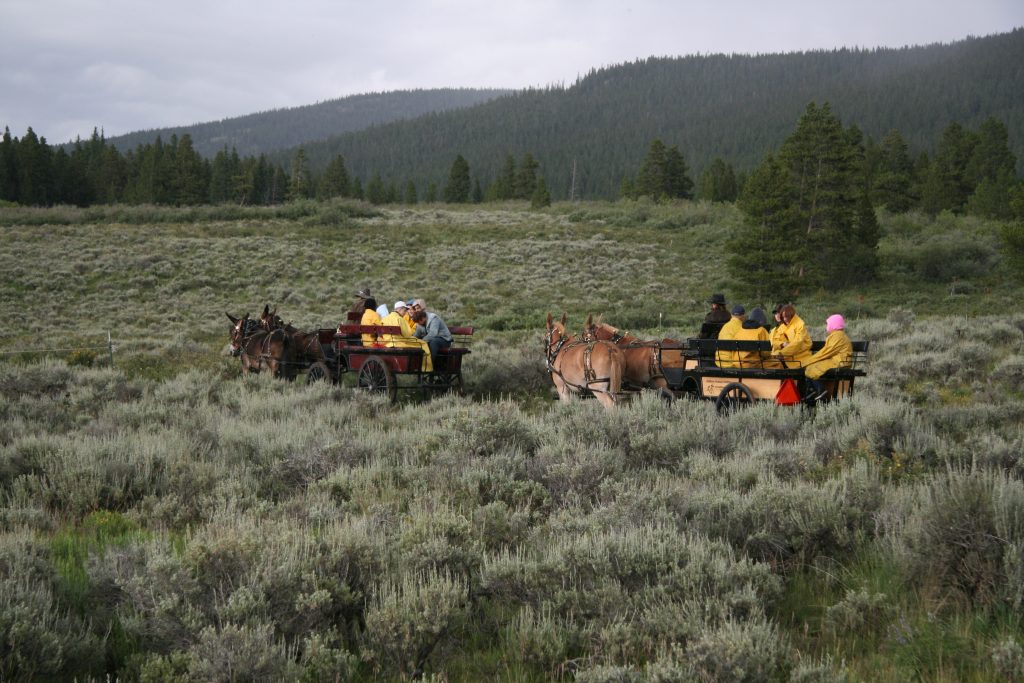 For those who are too young to ride (under 6) and those who prefer not to climb onto a horses back we offer one hour wagon rides. This truly makes your horseback riding experience an activity for the entire family. The wagon provides an opportunity to experience what your ancestors experienced 150 years ago during the westward expansion.
The wagon accompanies most Weenie Roasts Lunch and Dinner rides and is available to provide transportation to and from your special event in Leadville and the surrounding area. We have catered weddings, birthdays, and other family outings.
With advanced reservations we can do a wagon ride whenever you want. One hour wagon rides are $70. A two and a half hour ride is $110.  This trip meets at the stables before trailering to Ski Cooper for the trip along an old mining road to East Tennessee creek. And of course those under 6 are free with at least three paying guests.